North Aurora Property Management Solutions
North Aurora is a charming village in Kane County. Known for its friendly community and picturesque setting, the village appeals to residents from all walks of life. North Aurora's proximity to the bustling city of Chicago also makes the area a popular destination for commuters working in the Windy City, with Downtown just 40 miles away.
North Aurora's recreational offerings are abundant, with numerous parks, trails, and outdoor spaces for leisure activities. Residents also benefit from excellent schools, making it an idea location for families. Furthermore, this quaint village also embrace its historical heritage, as evidenced through its well-preserved architecture and landmarks. Local points of interest include Riverfront Park and the
Red Oak Nature Center
.
Investing in North Aurora Rentals
Landlords in North Aurora face a number of unique challenges in keeping their properties performing optimally. One significant challenge is navigating the local rental market, which can fluctuate due to factors such as seasonal demand and economic conditions. Landlords must carefully price their property to remain competitive while ensuring profitability. 
Instead of taking on the hard work of management on your own, working with a professional North Aurora property management is a simple way to keep your needs in check. 
Partnering with Kirch Property Management in North Aurora
At Kirch Property management, we take immense pride in offering landlords the best solutions for their North Aurora rentals. Our extensive knowledge of the market empowers us to maximize returns for our clients.
Our meticulous tenant screening process guarantees reliable, responsible tenants, reducing vacancies and potential rental issues. We also handle all aspects of maintenance and upkeep promptly, ensuring the property remains in top condition. With our dedicated services, landlords can enjoy a stress-free experience, knowing their investments are in capable hands.
Learn more about our North Aurora property management packages today.
Schedule a free consultation with a member of our team: 630-897-5800
Maximize your rental returns
At Kirch Property Management, we understand the ins and outs of keeping rental homes profitable across the southern suburbs of Chicagoland. With our expertise and dedication, we can help you maximize your investment potential.
Our team of skilled management professionals will meticulously analyze market trends, optimize rental rates, and minimize vacancies to ensure your property achieves its full earning income. We leverage our extensive network and effective marketing strategies to attract high-quality tenants and negotiate favorable leases. Additionally, our proactive maintenance approach ensures your property retains its value while minimizing expenses.
Why Choose Kirch Property Management?
"I started working with Mr. Kirch 6 years ago in 2017. As of 2023, I now have exactly 50 units. Over the years Mr. Kirch has been extremely generous with his time. He always answers my phone calls. He's given me great advice. He is more than a mentor to me, he's like a second dad. KPMS is a superior property management company but if you really want to take advantage of this opportunity, I highly recommend taking Ed out to lunch. His mentorship, that he gives away so eagerly, is worth 10x what his property management company costs for your units. I intend to stay with Mr. Kirch for a long time. He's like family to me. Thank you for everything, Ed."

Alexander Repsholdt, Satisfied Client
"Ed Kirch assisted with the purchase of our first rental property.  We were able to retain both long-term tenants present at time of purchase, have been able to increase the monthly rents being collected for both units and no monthly rent payments have been missed, now going on three years of our ownership. We are building increasing equity in this rental property, along with having established a fully-funded emergency property repair account. Plus, now we have additional monthly spin-off cash flow from this duplex rental property, which supplements my wife's retirement income."

Todd Milliron, Satisfied Client
Entrust Your Rental to the local property experts
If you own rentals in the suburbs of Chicago, you understand the many unique challenges that accompany property ownership. From finding qualified tenants for your rental home to taking care of rent collection, maintenance requests, and inspections, being a landlord takes plenty of hard work. Many investors ultimately give up on the DIY approach and entrust their property to an experienced local expert.
At Kirch Property Management, we offer the best management services for local investors. Our proactive approach and exceptional customer service provide unbeatable peace of mind.
Learn more about our local property management services or contact us today to schedule a free consultation.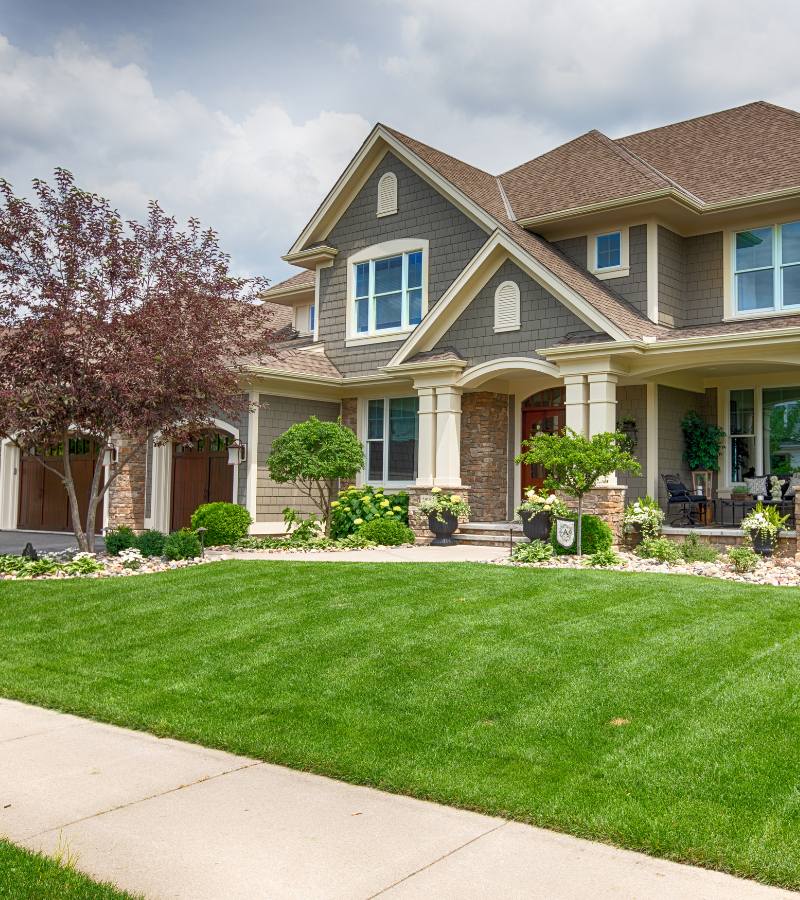 Ready to optimize your rental for longterm success?